Under this unofficial name is the anti-aircraft reconstruction of the artillery tractor
SWS (schwere Wehrmachtsschlepper)
. The machine in the classic unarmoured and armored design was armed with
2 cm Flakvierling 38
. The more well-known anti-aircraft form of this tractor is an armed version
3.7 cm Flak 43
. Photos on the tractor itself
sWS
are rare, on the machine with Flakvierling they are even rarer.
1 - photo: sws_mit_flak_vierling__ft_2.jpg
The film was taken in Slavkov during the retreat of one of the combat groups. Czechoslovakia, May 1945. The photo was originally published in the book "How do only planes smell" Urban, Josef Beroun: Baroque & Fox, 1993 ISBN 80-85642-09-3 (brooch) : Bc
2 - My colleague from Detektorweb and I have recently assembled other possible fragments where one of these machines was located.
According to the findings, however, there is also my assumption that it is, for example, an ordinary tractor with a 20mm flak.
Were they mainly marked 1-4 on the flakvierlink (basically any version of any vehicle) or is it just "luck" the number one on the barrel (Rohr Nr.1)?
Location: south of Vlašim
And so far this:
1 - toothless article from sWS
2 - parts + one "handle" from the sWS chassis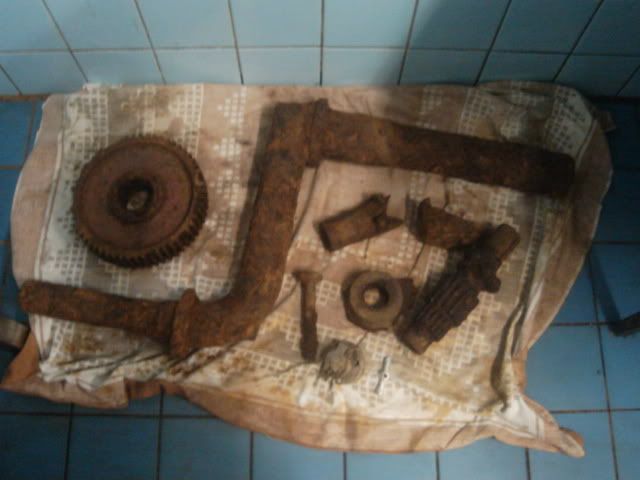 3 - barrel made of 20flak marked Rohr Nr.1
URL : https://www.valka.cz/2-cm-Flakvierling-38-auf-Fahrgestell-SWS-t77973#287295Version : 0